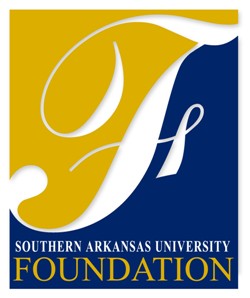 The SAU Foundation Honor Societies Dinner will be held on Tuesday, November 17, 2009.
Social and Informal Clarinet Concert will begin at 6:30 p.m. in the Grand Hall of the Donald W. Reynolds Center.
Dinner will follow at 7:15 p.m.
Featured speaker for this event will be Ms. Debbie Walker, Executive Director of the Willard & Pat Walker Charitable Foundation.
Invitations for this event have been sent.
Please RSVP by November 10, 2009 by calling 870-235-4078 or emailing mjbismark@saumag.edu.