On Friday, November 4, 2011, Southern Arkansas University Foundation recognized annual and lifetime donors of the 2010-2011 fiscal year and celebrated completed endowments at a dinner in the Grand Hall of the Donald W. Reynolds Campus and Community Center.  This year's event featured a clarinet quartet during a reception and featured the Chamber Singers during the dinner.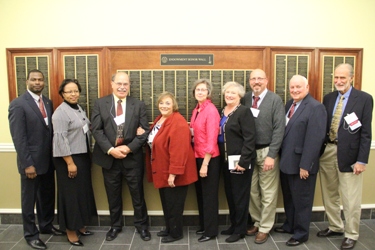 The endowment Honor Wall located in the Reynolds Center recognizes all completed endowments.  Shown above are the following honorees:  Jerry Thomas, Ann Hughey, Charles and Carrie Ann Holiman Trexler, Rebecca Stewart  Matthews, Vonceil Neal, Mike Neal, Sonny Whittington, and David Sixbey.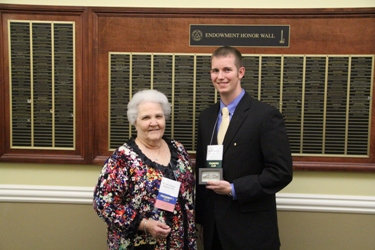 Dr. Ann Kesse Thomas and Will Bowling are shown in front of the endowment Honor Wall.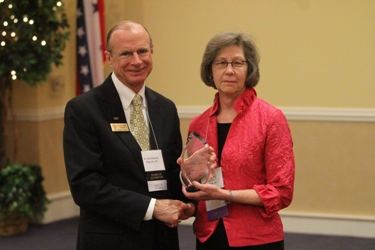 Dr. David Rankin presents Rebecca Stewart Matthews with a Top Five award, recognizing those who were most generous during the last fiscal year.
SAU Mulerider, Megan, Maye, shares with the crowd the impact that scholarship has made on her academic career.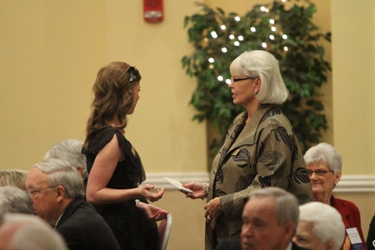 Julia Laney Machen receives a commemorative coaster for her annual giving.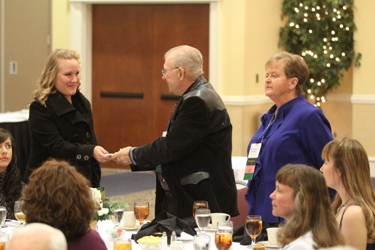 Claude and Irma Ramey accept an award for their giving.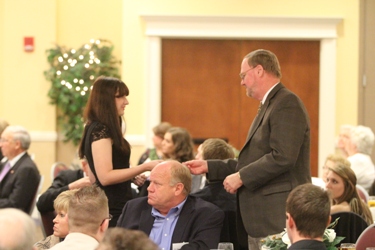 Dr. Willis Beene accepts an award for his contributions to the Foundation.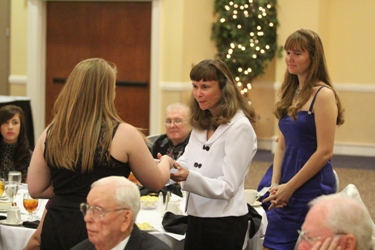 Dr. Pam Schonefeld and daughter Christina receive an award.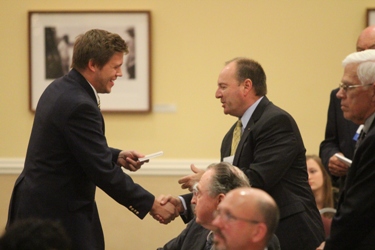 Bruce Maloch accepts an award from a President's Ambassador.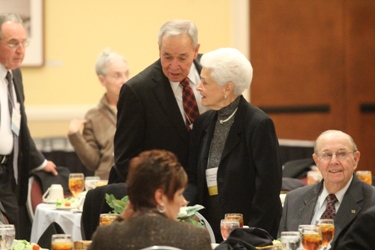 Bob and Mickey Pittman Ketchum stand to be recognized for their life-time giving.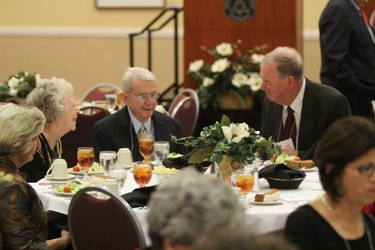 Richard White visits with Ken and Nancy Williams.
Homer and Eddie Stout visit with Mike White.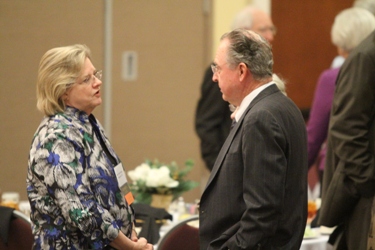 Molly Harsh Burns and Dr. George Combs visit before the evening begins.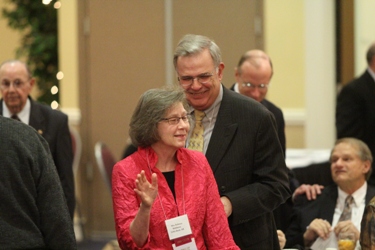 Mike and Rebecca Stewart Matthews stand to be recognized for completing a scholarship endowment in memory her sister Valerie Stewart.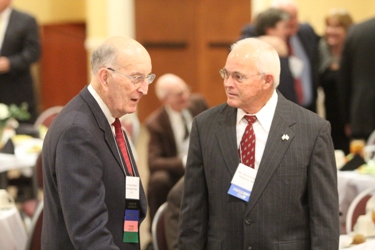 Dr. Harold Brinson, former SAU President, visits with Chuck Fowler.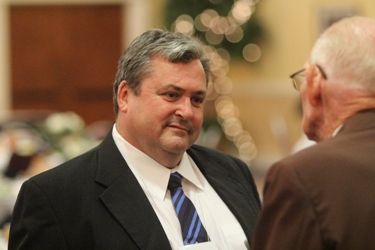 Tim Daniels shares a moment with Emeritus Chemistry Professor Dr. B. C. Dodson.