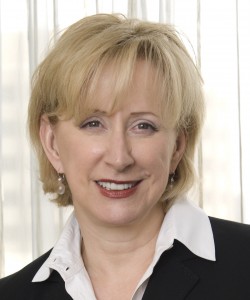 Joan Dempsey , a former U.S. intelligence official and Southern Arkansas University alumnus, recently pledged to invest in SAU and the William C. Nolan Endowment which will provide a stipend for a student intern in Washington D. C.
While at SAU as an undergrad, Mrs. Dempsey benefited from the teaching of both Dr. William Nolan and Dr. James Willis.  During Mrs. Dempsey's final semester at SAU,  Dr. Nolan recommended that she pursue graduate school.  Dr. Nolan contacted colleagues at the University of Arkansas and secured a graduate assistantship for Mrs. Dempsey that facilitated her work toward a Masters in Public Administration.  She completed that degree in 1983, and applied for and was selected as a Presidential Management Intern.
In 2005, Mrs. Dempsey retired after 25 remarkable years of combined military and civilian service at all levels of the US Government to include serving as a political appointee in both Democratic and Republican administrations and after a final two years in the White House.  From the White House, Mrs. Dempsey, was recruited by arguably the best private company working in the national security business today to become an officer and a shareholder in the firm.
"None of it would have been possible without Professor Nolan's gentle encouragement and active support",  Mrs. Dempsey stated. "He, Dr. Willis, and Mr. Sixbey, among others, encouraged me to rise above my circumstances and exceed my grasp.  I have served with many colleagues over the years who received their degrees from the finest institutions in the world but none of them got a better education than I.  None of them were taught how to think more critically or express themselves better."
Mrs. Dempsey plans to complete this internship endowment in Dr. Nolan's honor in gratitude to him and Dr. Willis.  Mrs. Dempsey said, "It's a dept I owe and gladly repay."