After a three-year hiatus, men's and women's track and field has returned to Southern Arkansas University. The programs will compete under the NCAA classification of outdoor track and field and will have their championship season in the spring of every year.
The renewal of men's and women's track at SAU comes after a brief break following the 2010 season. Prior to the temporary discontinuation of the programs, SAU track enjoyed tremendous success within the sport, particularly when SAU was a member of the former Arkansas Intercollegiate Conference (AIC).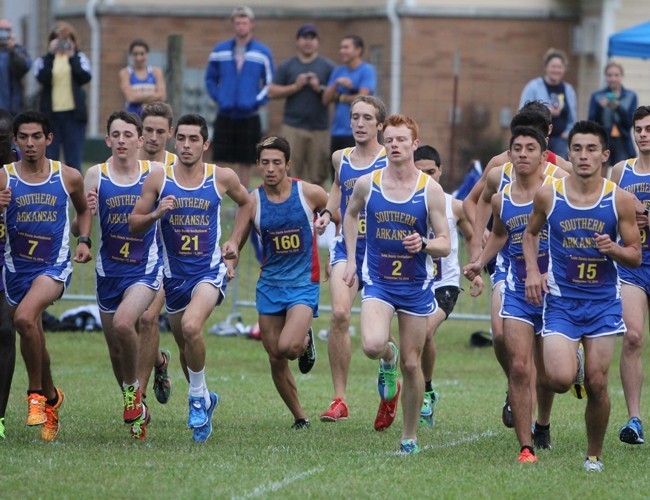 Southern Arkansas University must have the resources to recruit the resources to recruit the very best student-athletes and retain gifted coaches able to guide them to greatness.  This is why it is imperative to bring the University's track facilities up to modern standards of an elite athletics program without compromising our history and tradition.
The Setting the Pace for the Future Campaign seeks to raise $1 million to construct a world-class facility created specifically for track and field events.  Project highlights include a new track, expanded D-zone, long jump and poll vault pads, grandstands, press box, and professional lighting.
You can be a part of this important campaign through naming a lane at $25,000 or being a member of the Pace Setter Society at $5,000.  Click Here for more information on the partnership opportunities available through this important campaign.