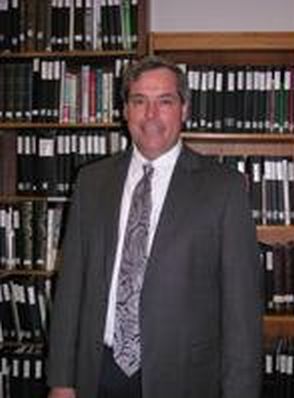 Mark Christ will deliver the annual Robert B. Walz Lecture in Arkansas and Regional History, 7:00 pm, Tuesday, Sept. 24, in the Foundation Hall of the Reynolds Center. Christ's presentation is "'The Wilds of Arkansas': Civil War Battlefields Then and Now."    
            Christ is the community outreach director for the Arkansas Historic Preservation Program, an agency of the Department of Arkansas Heritage.
            Christ's numerous works on the Civil War in Arkansas have gone beyond accounts of battles to examine the effect of the war upon those who fought as well as on the civilian population.  
            His Civil War Arkansas, 1863: The Battle for a State won the 2010 Douglas Southall Freeman Award, given for the best published book in the field of Southern history, and the 2013 Booker Worthen Literary Prize that is awarded by the Central Arkansas Library System.
            Among the other works that he has written or edited are "Rugged and Sublime": The Civil War in Arkansas; "Getting Used To Being Shot At": The Spence Family Civil War Letters; "All Cut to Pieces and Gone to Hell": The Civil War, Race Relations and the Battle of Poison Spring; "The Die is Cast": Arkansas Goes to War, 1861; and  "The Earth Shook and Trees Trembled": Civil War Arkansas 1863-1864.
            Sentinels of History: Reflections on Arkansas Properties Listed on the National Register of Historic Places that he edited with Cathryn H. Slater won an Award of Merit from the American Association for State and Local History   
            Christ has two volumes slated for publication in 2014: The Diary of Jacob Haas as a Soldier in the Civil War and "I Do Wish This Cruel War Was Over": First Person Accounts of Civil War Arkansas from the Arkansas Historical Quarterly.
            The Civil War Trust, the largest nonprofit battlefield preservation organization in the United States, awarded him its 2013 State Preservation Leadership Award.
            Christ is the chair of the Arkansas Humanities Council and serves on the board of trustees of both the Arkansas Civil War Sesquicentennial Commission and the Arkansas Historical Association.
            Christ received his undergraduate degree from the University of Arkansas at Little Rock and his Master's degree from the University of Oklahoma
            Dr. Robert Walz taught history at SAU from 1958 to 1987. He promoted the study of Arkansas history through his  scholarship, preservation of historic photographs, and leadership in state organizations.
            The Walz Lectureship was established in 1995 with a bequest from the estate of Mrs. Curtistine A. Walz, in honor of her husband's long service to the university.
            The lecture is sponsored by the College of Liberal and Performing Arts at Southern Arkansas University.
            The lecture is free and open to the public. The audience is also welcomed to attend a reception for Mark Christ in the Reynolds Center following the lecture.