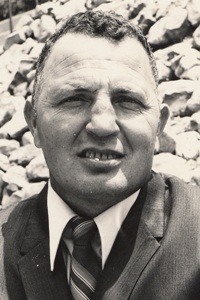 You can move SAU Football to the next level of excellence.
Southern Arkansas University is pleased to announce a unique opportunity for players and fans to recognize the commitment and accomplishment of Coach Rip Powell by joining the Rip Powell Society.  Your gift of $1,000 or more will secure your membership in this prestigious organization.  Members of the Rip Powell Society will be listed on a permanent plaque at Wilkins Stadium.  The goal of the Rip Powell Society is to raise funds to replace the existing scoreboard with a modern LED version, which features instant replay.  The new scoreboard will display the new field name Rip Powell Field.
Your gift will
honor Coach Powell for 28 years of service to Southern Arkansas University,
benefit the program that Coach Powell lifted to a new level of excellence, and
ensure continual facility improvements expected of a NCAA Division II program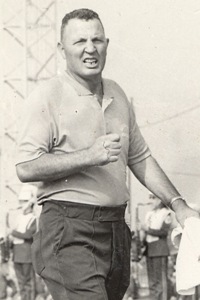 If you would like to join the Rip Powell Society today, Click Here to make your donation today or download a Rip Powell Society Membership Form to mail in your donation.
For more information call SAU Foundation at 870-235-4078 or toll free at 877-235-7409.
Current Members of the Rip Powell Society are:
J. D. Williams – Tuscaloosa, AL
Dr. and Mrs. David Rankin – Magnolia, AR
Mr. and Mrs. Jay Adcox – Magnolia, AR
Mr. and Mrs. Homer Stout – Bossier City, LA
Mr. Richard Beach – Shreveport, LA
Mr. and Mrs. Phil Brooks – Plano, TX
Barron Christensen – Atlanta, TX
Bill Perry – Gulf Shores, AL
Dan Vela – Katy, TX
Bo Ray, Max Adcock, Boyd Rosser, Roger Bell