The Southern Arkansas University Foundation, Inc. recently named seven new members to its governing board.
The new members include Charlotte A. Baine, Roger Bell, Michael Ray Dumas, Dr. David Rankin, Terry "Bo" Ray, Betty J. Stringfellow, and Beth Cameron Weldon.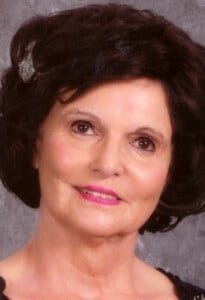 Baine, of El Dorado, is a 1994 SAU graduate and is a retired Middle School Counselor with the Crossett School District. She is a member of the Arkansas Retired Teachers Association, a board member for the South Arkansas Historical Society, an officer on the Union County Genealogical Society, and a member of the Poets Roundtable of Arkansas, South Arkansas Arts Center, First Baptist Church, and the SAU Alumni Association. She is also a member of Sustaining El Dorado Service League and the Arkansas School Counselors Association. She and her husband, James Baine, have four children – Kelly Cook, Angelia Cox, Henry Frisby, II, and Hon. John Baine. 
Bell, of Shreveport has earned two degrees from SAU (1972 and 1977). He also has four members of his immediate family who
are SAU graduates, including his wife, Pamela Freeman Bell, and his three daughters. He is a financial advisor with LPL Financials in Shreveport. He is a member of the Financial Services Institute and of Shreveport Community Church. He said he hopes to use his business experience with other members of the board to expand the Foundation's efforts. His four children are Polly Lee, Roxie Waller, Suzann Becnel, and Jonathon Bell.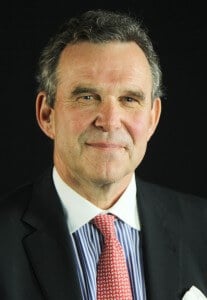 Dumas, of Houston, is a 1979 graduate of SAU's marketing program. He is executive vice president and chief financial officer of Intermarine. During his 17-year tenure with the company, it has grown in sales from $150 million to more than $450 million in 2014, and is the largest specialty project cargo shipping company in the U.S. Dumas continues to support SAU and the Rankin College of Business in many ways, including establishing a scholarship for SAU students wishing to intern in the Houston area and visiting campus to speak at the RCB's executive network. He and his wife, Krista Johnson, have two children – Cameron Elizabeth and Benjamin Forbes.
Rankin, of Magnolia, is SAU president emeritus and brings to the Foundation Board more than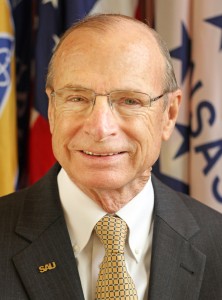 45 years of experience as a Mulerider faculty member, dean and president. He holds numerous professional affiliations and memberships, including Chairman of the Golden Triangle Economic Development Council, board member of the Arkansas Public School Resource Center, CFA for the Chartered Financial Analyst Institute, Chairman of the Governors Council of Economic Advisors, and board member of Economics Arkansas. He is also involved with Magnolia Unlimited and the Boy Scouts of America. Rankin and his wife, Toni, have three children – Curtice, Beth Anne, and John.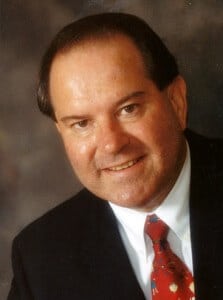 Ray, of Magnolia, also has a family of SAU Muleriders, including himself with two SAU degrees from SAU from 1973 and 1977. His wife, Lucy Martel Ray, is also an SAU alum along with their three children – Kristopher, Elizabeth and Mary Katherine. He is an educational consultant with ERJ Associates in Memphis. He is a member of the Arkansas Association of Educational Administrators, a lifetime member of the Arkansas Activities Association, an SAU Mulerider Club Advisor Board member, and Superintendent Emeritus of Arkansas Public Schools. He is also a member of the Columbia County SAU Tech Literacy Council Board and helps with the First United Methodist Church Stewpot.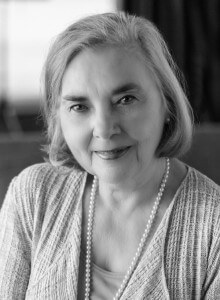 Stringfellow, of Little Rock, is the widow of William R. Stringfellow, former SAU Board Chairman who passed away in 2014. She and her late husband have been an important part of SAU for some time, and she hopes to continue her interest in SAU by serving on the Foundation Board. She brings vast experiences from the corporate world, along with knowledge from her years of attending and serving SAU. She is a member of Christ Episcopal Church and of the Country Club of Little Rock.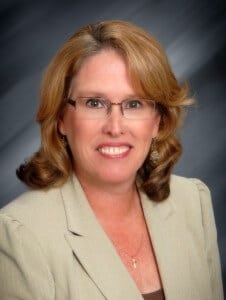 Weldon, of El Dorado, is the vice president of marketing for First Financial Bank in El Dorado. She said serving on this board is a way to give back to her alma mater for the wonderful experiences, lifelong friendships, and top-notch education she received at SAU. She is a member of the American Bankers Association, ABA Bank Marketing Network, and the Association of Fundraising Professionals. She is also a member of the El Dorado Rotary Club, board member of the DeSoto Area Council of Boy Scouts of America and Kids N Golf. Her husband, Charles Walker "Chuck" Weldon, is also an SAU graduate. They have two children – Russ and Sarah – and Max, a Border Collie rescued from CCAPS in Magnolia.
The Foundation Board of Governors consists of 25 volunteer governors, both alumni and friends, who serve three-year terms. Southern Arkansas University Foundation, Inc. was established in 1981 to enhance and expand opportunities at SAU though private philanthropy. Its mission is to assist and coordinate in raising and managing funds and resources on behalf of SAU to be used exclusively in furthering the literary, scientific, and educational purposes of the university. As a 501 (c)(3) corporation, the Foundation qualifies donations as tax deductible contributions under IRS guidelines and maintains a record of private philanthropy to the University.