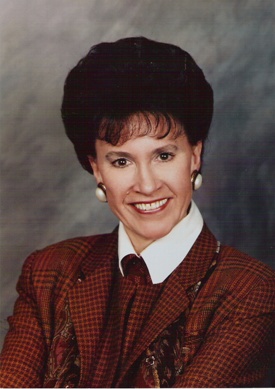 MAGNOLIA— Southern Arkansas University has received a $1.9 million distribution from the estate of the late Cinda Hallman, a 1966 graduate and 1999 recipient of the University's Distinguished Alumni Award. The gift, combined with a preliminary distribution of $60,000 received in late 2009, will become a part of the SAU Foundation's endowment. As directed by Hallman, the $1.96 million will provide scholarships for women pursing degrees in the University's College of Science and Technology.
"During her career, Ms. Hallman was an inspiration for young women as she met the challenges of corporate leadership and succeeded at the highest levels," said Jeanie Bismark, executive director of the SAU Foundation. "We are grateful that she chose to provide support and encouragement for a new generation of young women through this bequest."
Hallman was the former chief executive officer of Spherion Corporation, a provider of staffing, recruitment, and workforce solutions. She was appointed to the position in 2001 following six years of active membership on Spherion's board of directors. She retired in March 2004 and passed away on December 24, 2007.
Before joining Spherion, Hallman had a distinguished 20-year career with DuPont. As senior vice president of DuPont global systems and processes, she led a major effort to define new business models associated with a strategic shift in focus for the $40 billion global enterprise. She also had full responsibility for global information technology, processes and strategy, and corporate core managing processes. She was named Chief Information Officer of the Year by Information Week Magazine for "reshaping DuPont's information systems organization to meet the changing competitive needs of its business units." She also received a special recognition as one of the most influential information technology executives of the last decade by CIO Magazine in 1997 for strongly influencing the evolution of the IT profession and expanding the strategic possibilities of information technology in the enterprise.
"From a small town in Arkansas to the top echelons of the corporate world, Cinda Hallman distinguished herself and Southern Arkansas University," said SAU President Dr. David Rankin. "We all appreciate the very generous contribution to the future of science education at SAU."
While a student at SAU, Hallman was a member of the Delta Y Math Club, Alpha Chi national honor society, and worked on the student newspaper, The Bray. She graduated magna cum laude with a bachelor of science in mathematics and was named to the Dean's List during each of her semesters at the University.
"Hard work, scholastic achievement, and focus while at SAU have paid dividends throughout my life," Hallman said upon receiving the Distinguished Alumni Award in 1999.
For more information on making a bequest to Southern Arkansas University or creating an endowment, contact the SAU Foundation at (870) 235-4078.